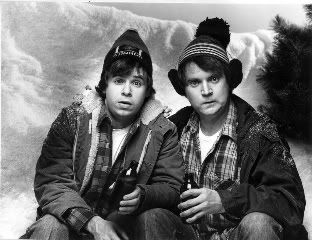 … the mountains and me.
what on honor, on canada day,
to share a page with a McKenzie brother,
a New York Times Op-Ed page no less….
of course i am a dual citizen and celebrate the duality-
between today and the 4th, i promise i will trot in the rain,
commune with the explorers, founding fathers/mothers
and the kings and queens,
who made the pilgrimage to this new world, and paved the way,
for me and we, to be modern 21st century folks, who play loud,
escape into the vortex of the virtual,
and squint into the eyes of the past by gazing at the sky,
rivers and mountains that received the settlers,
and wonder how the future will shape them.
the discovery and expansion must've surely been empowering,
but also just plain practical and necessary
to house our epic of explosion of flesh and borders.
hurray the future is here, the past is there,
and we can visit anywhere in between!
it's a future-past sandwich week!
la la la,
le canada
xMAdMx