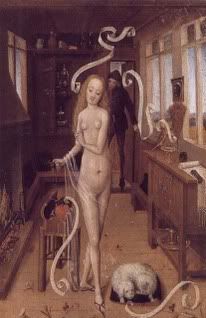 grand monde…


hard to imagine a little web of words could link around the world,
but so it seems to go.
so many tales to share…………….
our human ways are overwhelming our home
http://news.bbc.co.uk/2/hi/science/nature/6321351.stm
(obviously, we live like maniacs and have to change)
great music is being made by beautiful people
http://www.myspace.com/entrancerecords
oil obsession will push bears and wolves out of their homes
http://www.savebiogems.org/bears/takeaction
(you can do small things to help big causes)
wise and amazing people are leading the way to awareness
http://www.davidsuzuki.org/latestnews/dsfnews02010701.asp
( he is my hero)
there are very funny people saying very funny things!
http://onegoodmove.org/1gm/
(check out "death by black hole" man! love him)
there are cosmic collisions happening right now!
http://www.amnh.org/rose/spaceshow/cosmic/?src=e_h
(imagine the sound!)
AND SO ON AND SO ON……………………………………………………..
endless! then it seems to eclipse into the massive view:
EXISTENCE
(love, birth, earth, space, death, LIFE! all in one big freaky mass)
how could words possibly wrap around that?!
however, i will keep sharing my petits words about a grand world,
til the day i die.
happy friday!
xMAdMx