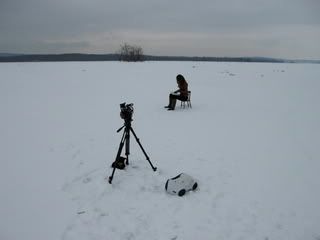 and gone.
the green beer day of st-patrick's and my birth has come and gone.
the first day of spring has come and gone.
the snow is on it's way out, into the earth and rivers.
in that time i loved my family, friends and cat Thor.
witnessed the passion of two leaders on the environmental crisis.
as they said….
there is a huge opportunity in this crisis
emergency + opportunity = crisis.
technology + will = solutions
and also said…
we have a moral responsibility
to protect the web of life we are part of.
before that all came and went,
i sat on a mini chair on a large frozen river,
humming a tune.
the stories and sounds are getting LOUDER.
my cut through the red tape is in process.
much, much more to share soon.
for now i send you this cyber post card.
xMAdMx