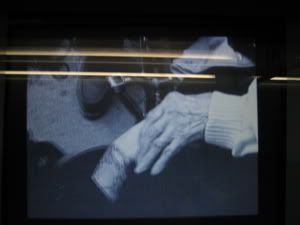 theresia auf der maur died at 101 years old on march 17th, 2004
she came to me in my dream the other night,
she was still in between the two dimensions,
she has almost reached her son.
she was a woman with a mission and a vision.
her faith was in the force, the guide, the plan.
it kept her alive longer than most.
i honor her strength and confidence.
i send love to her and my father up above.
i miss you, but feel you close.
xMAdMx