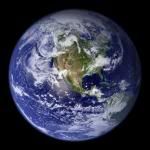 …too much reality.
i recently had the pleasure to see doctor david suzuki give a talk.
this scientist, environmentalist, humanitarian, peace maker,
enlightened us with basic truths and reality.
he reminded us how disconnected
we have become from the land in the last 100 years.
what a dangerous shame that is,
because we can find all the answers in nature.
simultaneously to this disconnect, and a direct result of it,
a massive energy crisis is creeping into our modern world,
right now, as i type and you read.
so as we walk blindly into our ipods and concerns for the economy,
life as we know it will be slowly but drastically changing.
as scientists and environmentalist are facing this scary news,
the media is not covering it,
because it is BAD NEWS.
it is not gonna make people feel as good about themselves as say,
the tragic lives of a couple of blonds or wackos.
so was i ever happy to discover,
shortly after this eye opening talk of suzuki's,
an article in rolling stone magazine,
expressing the exact same things.
good for this music magazine,
to be covering the real news of the world.
as we enter the 21st century,
we are facing mighty changes and challenges.
in 20-30 years the supposed "comforts" we have grown used to,
will be escaping us.
the bad news is we must start facing and preparing for this now.
the good news is love and the wonder of the human spirit is eternal.
please check out the " slow emergency",
the link is in my " i like things…' column.
oh life…….
xMAdMx