Archive for June, 2005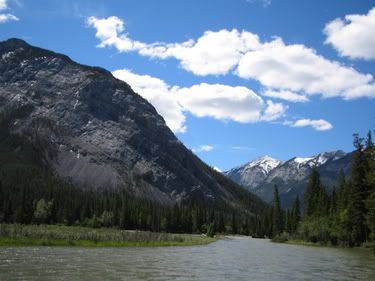 …but it sure is rocky.
big mountains,
big love for my mum.
i am visiting my mother,
she is working on words in the mountains.
beautiful.
i was in the studio last week tracking drums for 2 songs,
it will be a slow but sweet process over the summer and autumn.
we are half way through 2005,
i hope it has been good for you so far.
it has been very new and special for me,
i am happy.
quiet times off tour….
restful and hopeful.
i am going to eat a big steak tonight.
bon appetit!


xMAdMx