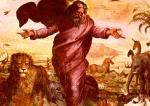 …answer maker,
what is happening?
i am not related to chicken little,
i am just confused and concerned.
it is february in montreal canada,
it is above the freezing mark.
this is unheard of,
it should be 20 below zero right now.
bears are coming out of hibernation early,
birds don't know which way to go,
whales are swimming to Big Ben,
and a generation of baby seals,
normally born on ice (but there is none),
were being raised on land instead
but swept away by a strange storm.
it is no coincidence that the Climate Control Conference,
was just in montreal and created LOUD noises.
did we really miss the deadline to fix the problem?
is there no turning back, just a strange future?
of course there is always slowing down,
and taking responsibility for our own actions.
each individual informed on what they can do.
taking the baby steps to make a difference,
and creating awareness.
(go to dr. suzuki's site,
and take the suzuki challenge)
when one of president bush's reps was asked:
should the american people be changing their way of life?
he said "NO!" that the way we live is the AMERICAN WAY.
THE PRESIDENT SAYS IT IS AMERICA'S RIGHT TO DO SO.
protect our "freedom"….uhh huh.
OUCH
that is the most;
irresponsible,
infuriating,
selfish,
short sighted,
obnoxious,
irrational
answer.
CAN'T THEY EVEN FAKE THAT THEY CARE???
i look to scientists and leaders like david suzuki,
to lead the way through this unknown future.
the good hearts and minds of the world,
will do their best,
and make the best of this situation.
the beauty of love and music will survive all.
nothing and no one can take away our truth.
what is really important is untouchable,
it lives inside us and our relationships.
i am sad thinking of the confused animals out there,
but i also know that we too are one of those confused species.
xMAdMx