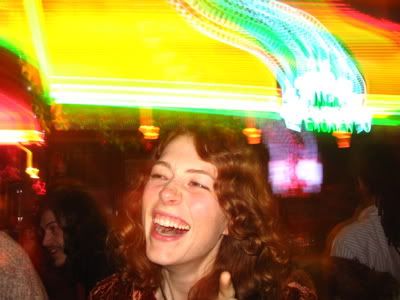 … blogger !
we really spend creative research time on line……
it still amazes me !!!
why is it so satisfying to know,
that others are searching the tiny web pages of the world,
to connect ?
how is this going to change the way we relate,
long-term ?
i know it is part of our natural evolution,
so i am not afraid,
but it is strange.
although i still write an old fashioned letter from time to time,
and use phones, cars, planes and my feet….
i do so much here.
as do you.
reading your posts is like fun science / social research.
watching life go by in this time zone is interesting,
that is why i started this thing……..
this interaction with "you"
out there,
anywhere,
everywhere,
anytime,
all the time !!!!!!!
happy 2006.
thanks to steve,
my joy on the eve of,
was captured up above.
may we all learn, watch and feel in maximum capacity !!!!
dig for the truth inside,
with shovels or guitars!
xMAdMx