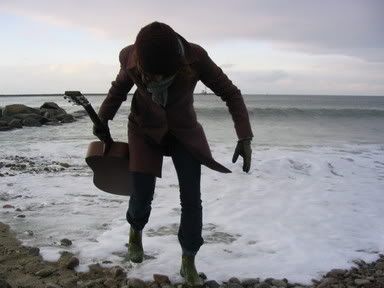 … to the water.
is spring on her way yet?
she always brings sweet things.
she will offer and i am eager.
my brother and i spent time by the ocean.
cold and lovely.
the songs are being written and nurtured.
red wine is fun,
and i am officially recharged.
ready to emerge out of my hibernation,
and start phase 2 of album 2.
as i am trying to maximize the potential of this here blog,
i have created a new world:
multimediamania
in this corner there will be:
video fun
sounds
and photos
by my friends and i.
i finally bought a digital camera,
my film will always be closest to my heart and finger tips,
but i will be experimenting
and TRYING to post 'em.
stevie durand's mini epic:
"telephone gents"
will be christening this corner soon.
i hope you are hope filled.
xMAdMx